Tradition and spiritual background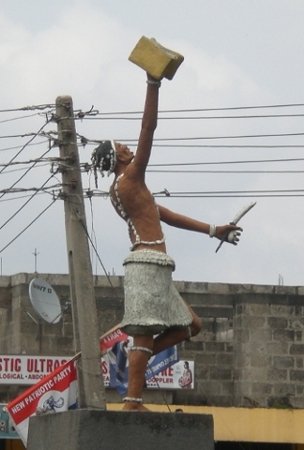 Kumasi ist he capital city of Ghana's Ashanti region. Besides Accra, today's capital, Kumasi is the "secret" cultural capital of the country. The Ashanti traditions have influenced many parts of West Africa, and the Ashanti people are still highly respected beyond today's Ashanti region.
According to oral tradition, the story of the name of Kumasi is told like this: It's original name was "Kwamann". Due to lack of unity within the Akan tribe, Na Na Okomfo Anokye, the highest priest of all Ashantis, brought about a unification of the tribe, resulting in a joint Royal city named "Kwamann", today's city of Kumasi.
Anokye was also King of Agona Sekyere and ruler over the Golden Stool of Ashanti. He convened the kings and chiefs of the disunited clans, and the entire Akan clan got together for a so-called Durbar (a ceremonial meeting) in order to unify the disunited clan. This happened in 1640. Later, he pushed a sword into the earth and swore: If anyone will ever be able to move the sword, this will mean the extinction of the Ashanti kingdom and of the Ashanti people. Up to today, the sword is resting in the earth and nobody has yet been able to move it nor to drag it out of the earth.
After all these magical acts, the priest Anokye planted a tree in each of two towns. Only in one of the towns, the tree took root. This is the place of today's city of Kumasi. The tree was called "Kuma", and "Kumasi" means "under the Kuma tree", a magical tree. The spiritual meaning of the name is "city of the king". The Ashanti kingdom is in existence up to the present day and is being respected by the people as well as by the government.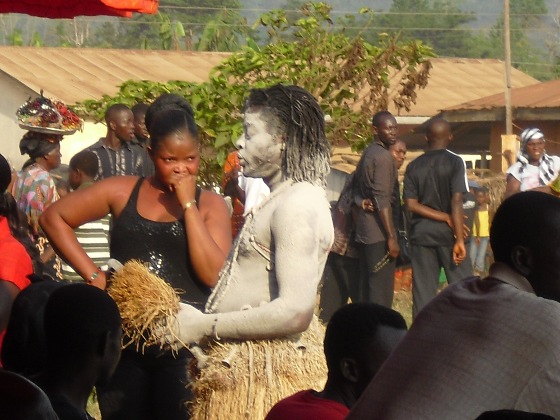 Traditional priest of the Ashanti ...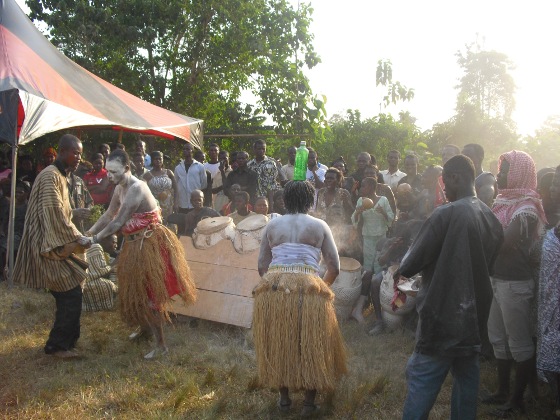 ... at the ceremony